Download Chamet: Your Gateway to a World of Interaction
In the ever-expanding universe of digital applications, Chamet holds a distinctive spot. Not only does it offer real-time communication with people across the globe, but it also presents an opportunity for cultural exchanges and learning experiences. But how does one access this digital wonder? The answer is simple: Download Chamet.
Why Chamet Stands Out
Firstly, Chamet isn't just another chat app in the vast app store. Its unique hostess system and innovative features have driven its popularity, making it a top choice for users seeking more than just regular communication. Whether you're looking for a deep conversation, a quick chat, or a cultural exchange, Chamet delivers.
Step-by-Step: Downloading Chamet
Ready to dive into the Chamet experience? Follow these easy steps:
Device Compatibility: Whether you're on Android or iOS, Chamet is tailored to function seamlessly.
Visit Your App Store: Search for "Chamet" in your device's app store.
Click Download: Once you find the Chamet app, click on the download/install button.
Registration: After installing, open the app and follow the on-screen instructions to register and set up your profile.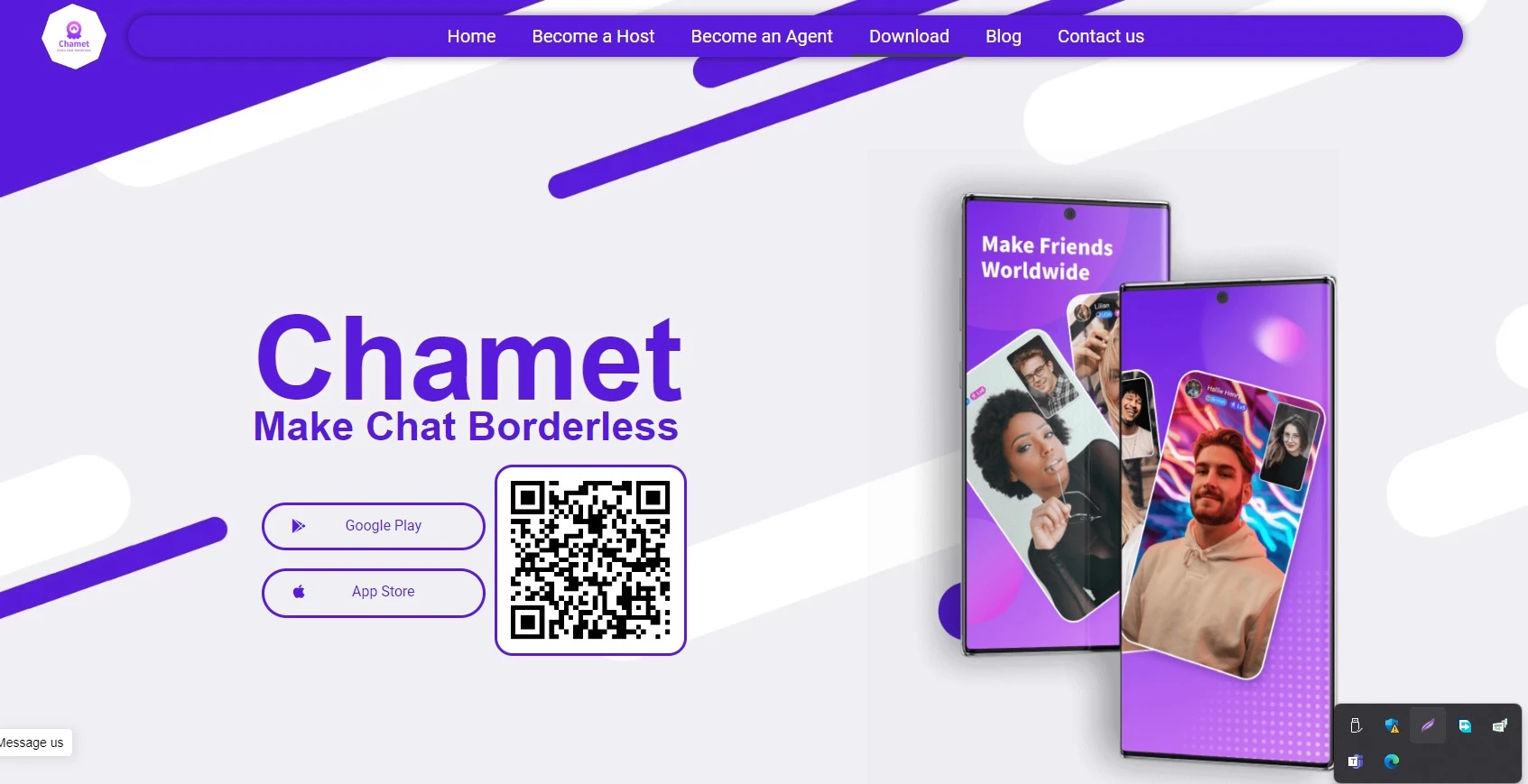 Safety First: Trust the Official Sources
Always ensure you're downloading the app from trusted sources like Google Play Store or Apple's App Store. Counterfeit applications can compromise your device's security.
Oficial Chamet's guide on safe downloading.
Exploring Chamet Online: The Digital Communication Revolution
In conclusion, downloading Chamet is your passport to a realm of dynamic interactions, rich exchanges, and endless possibilities. Get started today and transform your digital communication experience.